Below is a list of the products I offer with a brief example of my work. For a more extensive set, visit my portfolio. Any item such as a postcard can be posted online for more information such as directions, etc. With the product you receive a custom webaddress: yourname.midtownpromos.com.
Business Cards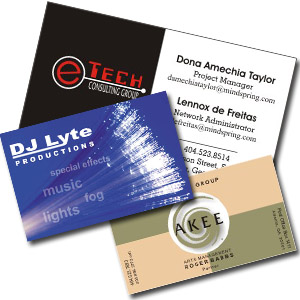 Business cards are $150 for 1000 full-color one side. Add $50 for both sides.
Postcards/Invitations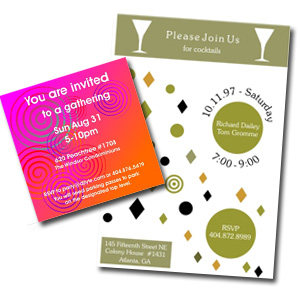 Postcards are $250 for 1000, full color single-sided, 5×7.  Add $50 for both sides.
Posters
Posters are $375 for 500, 11×17. $425 for 1000.
Advertising
Advertising can come in many formats, contact for quote.
E-flyers
E-flyers are inexpensive way to get the word out via a website or email. Contact for quote.